Welcome to the Phillies, Robertsons!
David has signed on with the Philadelphia Phillies and the family is looking forward to the season!
AlAbama TOrnado RELIEF, March 2019
High Socks is currently on the ground helping the mission to rebuild in Lee County, AL. 23 lives were lost in the devastating EF-4 tornado, including four children.
Please consider donating today to help bring our people home.
IN THE NEWS: DISASTER RELIEF
Below are a few helpful articles to learn more about the hurdles and long-lasting impact of natural disasters on communities and thousands of communities.
At High Socks we focus on long-term relief and recovery, staying within communities to rebuild far past the time when media attention subsides.
"REbuilding after a hurricane: why does it take so long?"
- The New York TImes
"The 'Harvey Homeless'"
-Washington Post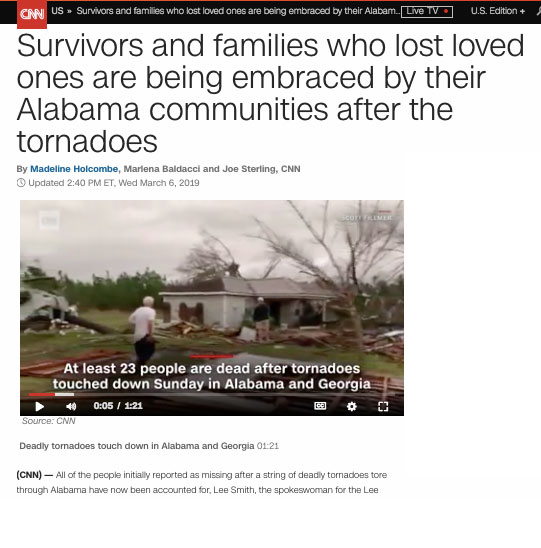 "Survivors…embraced by their Alabama communities"
-CNN